Secret Mystery School #3 (Digital)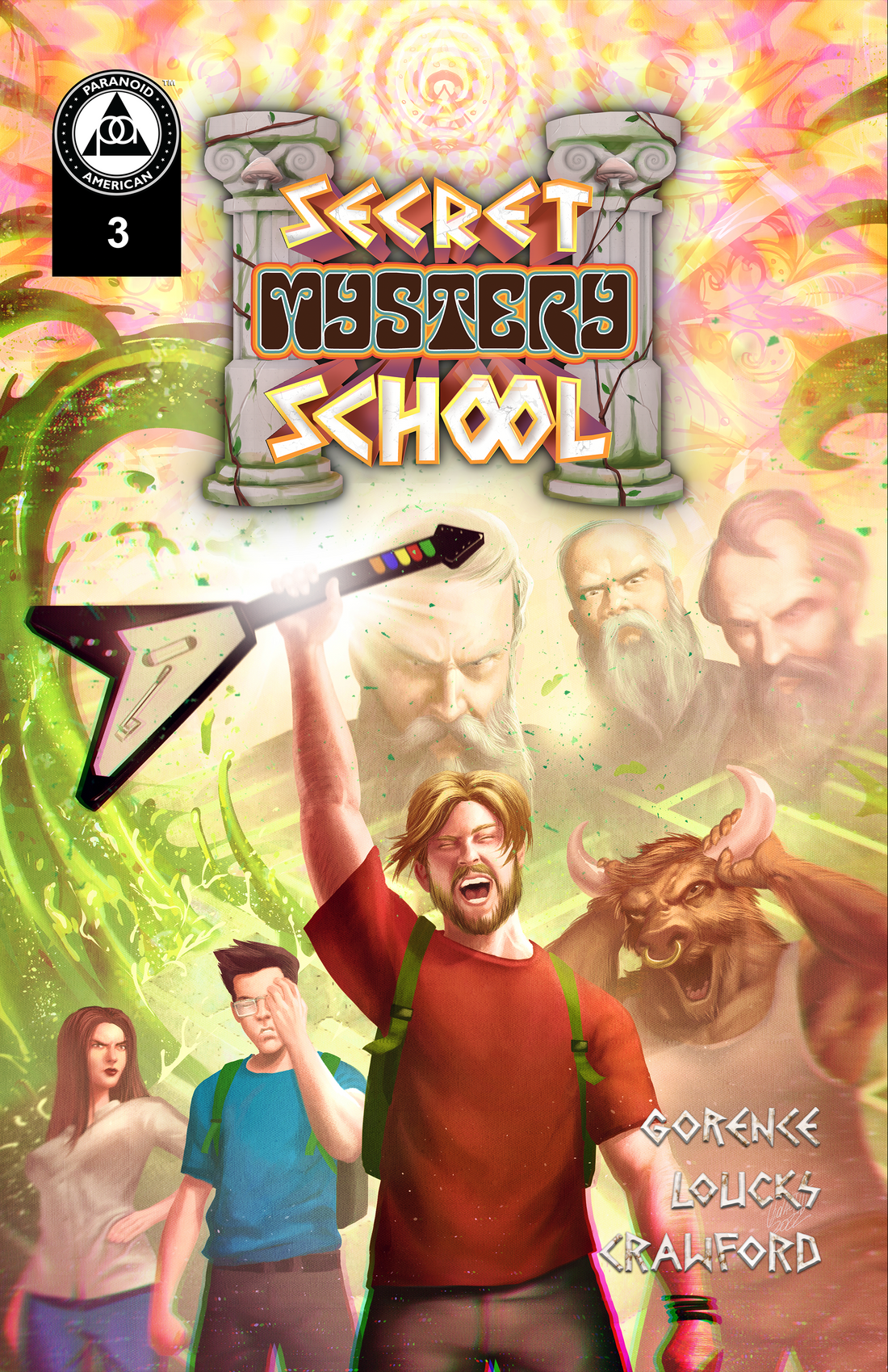 Secret Mystery School #3 (Digital)
This is a digital download. The printed version of this book is available here.
Phil, Colin, Sophia and Diogenes visit an old pal, Epicurus. Quoted with "Pleasure is the principle and end to a happy life" that concept has been taken to a ridiculous extreme. After Diogenes and Epicurus get into an epic battle of ancient super-philosophers, our crew makes their way to the Arcane Physiologoi and must SLAY a Minotaur with his own battle axe.
Share
Secret Mystery School Series (Digital)
Check out the other issues in this series!