Paranoid Portraits Coloring Book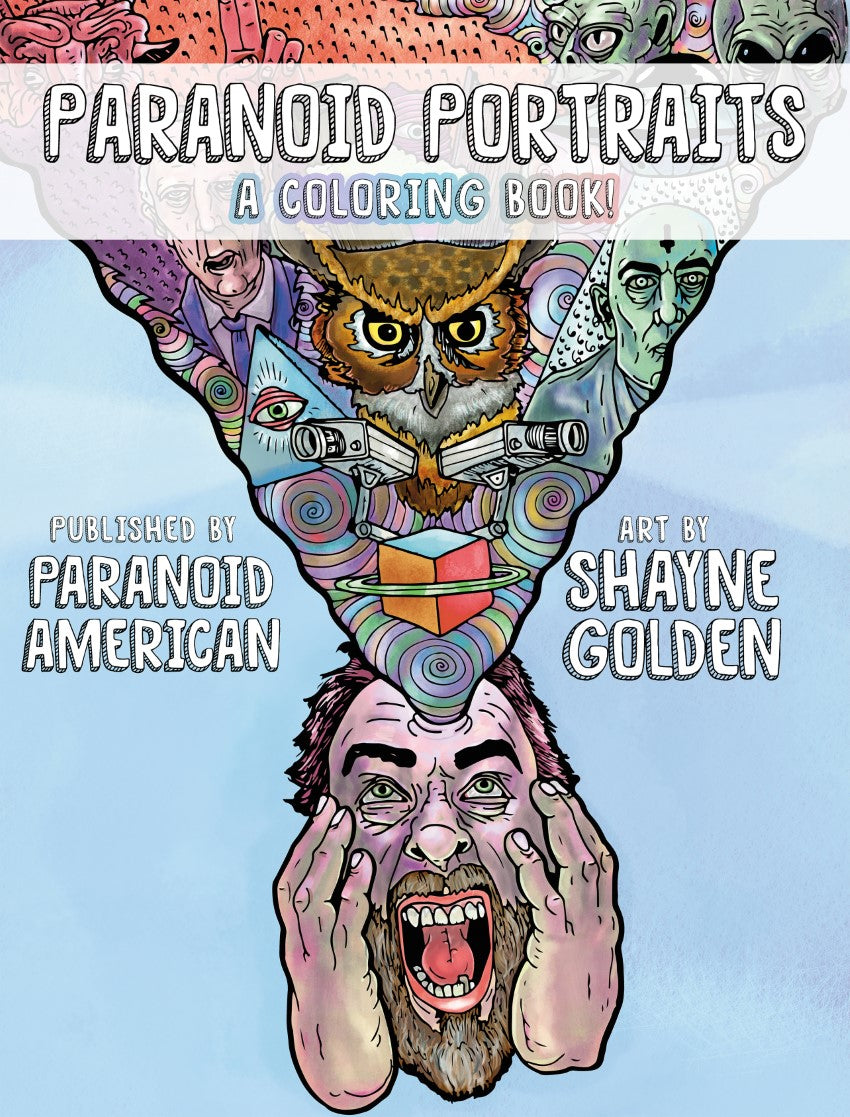 Paranoid Portraits Coloring Book
You can also purchase Paranoid Portraits directly from Amazon here.
33 unique portraits of various conspiracy theorists, politicians, pagan gods, evil tech nerds and more! All drawn exclusively by the world-famous Shayne Golden, for the first time in print ever!

Some of the 33 portraits include:
Aleister Crowley

Jack Parsons

Manly Palmer Hall

Jeffrey Epstein

Stanley Kubrick

Charles Manson

William Cooper

Ted Gunderson

Moloch

Baphomet

Jim Jones

and 

over 20 more!
This is the perfect gift for that special paranoid someone in your life.

Share